About ACG: Advance Coatings Group
This world has a host of exciting innovative products that can free the architectural design community's imagination and creativity. Unfortunately there is often a large gap between the suppliers of these creative innovative products and the design community. A lack of competent tradesman ship compounds our search for these innovative products.
The Advance Coating Groups goal is to bring exciting innovative products and incredible creative artists to the design community and to support and train tradesman and artists enabling them to provide the highest levels of tradesman ship in our products.
Our Architectural Representatives
Our architectural representatives have to come to an architect's or design professional's office with more on his or her plate than a desire to sell. They have the abilities to enable our client's vision.
They have to know how to listen to our clients and have the vision and ability to create or find creative answers to our client's desires.
Our architectural representatives have to be able to rise to design challenges and not simply put product in front of our clients.
This is the Advance Coatings Group and we are the best in the business.
We travel the world to find tools and finishes that Design professionals want to specify.
We will even bring in that special coating only you know about specifically for your project or bring in a tool to make your project occur on time or on budget.
If you have a question or a specification you would like help with, or want your favorite applicator to learn one of our finishes please let us know. Usually someone on our staff has the answer if not we will reach out to manufactures around the world getting you the answer you need.
Every recommendation from a design professional will get the applicator a gift from the Advance Coatings Group. So Please let us know who your favorite applicator is.

Tadelakt Moroccan plaster training in Europe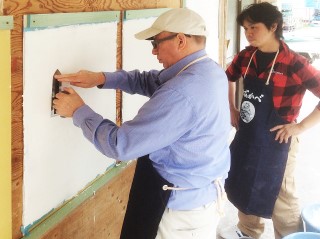 Shikkui plaster training in Japan
About our Products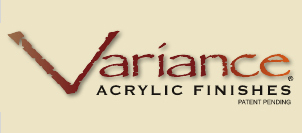 Advance Coatings Group is dedicated to bringing products that represent advances in technology to the architecture community. The Variance product line represents one product line that is a giant leap forward in ease of installation, performance in the field, and beauty of the actual product.
Traditionally, architectural plasters are almost impossible to repair and are highly dependent upon the skill and the abilities of the installer. While Variance requires certified installers, the material itself assists architects and specifiers in maintaining their vision. Variance products make sure that you get what you specify.
We look forward to developing unique specifications for you as your imagination is our greatest asset!

Andek coatings represent our desire to answer technical questions and your needs as they occur. They are a unique company who manufactures products that are problem solvers.
Andek's roofing coatings do not require you to demolish existing roofs.
Their encapsulating products like cocoon, (which is used by the US Navy to moth ball its fleet) is the perfect solution for green room isolation and a host of other applications.
Their metallizing coatings are unique in the industry and provide exciting answers to sometimes difficult field conditions.