Tadelakt
Lime powder, slightly hydraulic, with stone granules of variable thickness.
Tadelakt is a traditional Moroccan wall finish originating in the Marrakesh Region; it is found in the hammams, the Moroccan steam baths, and in the riads of Marrakesh. It has a smooth appearance, slightly shiny like Marmorino Carrara, but thicker and less textured. It is very durable and quite water-resistant, but breathable.
Application Overview
The preparation of the substrate is similar to that used with Stucco Italiano Marmorino Carrara. The ideal substrate is new plaster composed of lime, a little cement and sand. It can also be applied over old substrates as long as there is no crumbling and it has been treated with a primer... continue reading below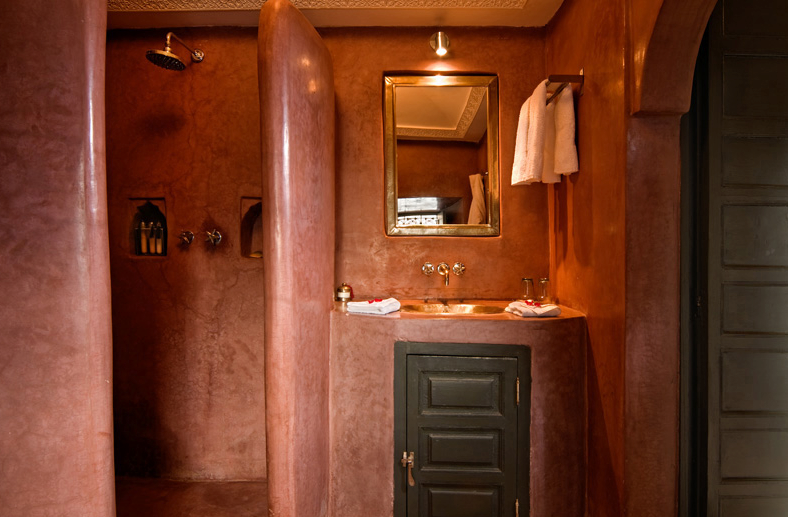 Theorectical yield
Full 2.5 coat cycle for polished finish: Metric: Approximately 6-7 square meters per 18 kg bucket. U.S.: Approximately 65-75 square feet per 18 kg bucket.
Packaging: 18 kg Polythylene containers
Colors: The product is white and can be tinted with our Color System.
Tadelakt Application Instructions